We all have a favorite T.V. show, but what do you do when you're the only one in town who dislikes the number one hit? When the unimpressed brother of a die-hard cooking show fan has a face-to-face run-in with the culinary superstar, will he be pleasantly surprised or disgusted? A lighthearted romantic comedy with some pottymouthed characters. CONTAINS BL/SHOUNEN-AI/BOYS' LOVE/ HOMOSEXUAL/GAY STUFF.
Where old thank-you images and spiffy non-plot related pics will be stashed without disrupting continuity. Until I figure out some serious HTML or something you'll have to scroll through each picture. Older ones will be at the bottom, newer at the top.

A drawing of fluff, and M and Sid's in-character reactions to that fluff.

Valentine's Day 2010

Pokemon sprite edits, originals ripped by Bacon and Sapphire_Dragon; from Spriter's Resource.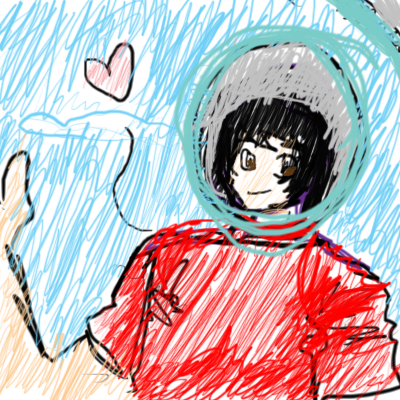 M in a carnival photo-op, first thing drawn with tablet

Halloween 2009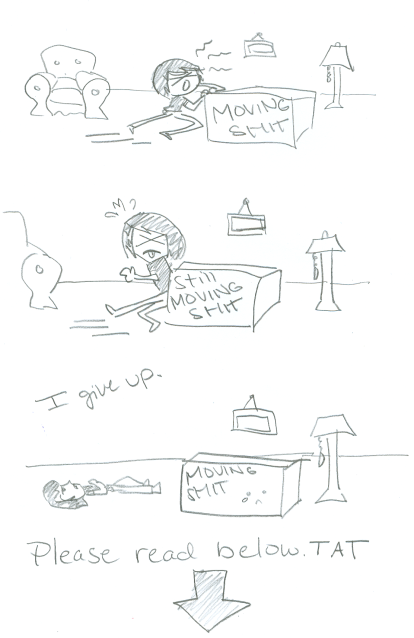 Moving to college in New England XD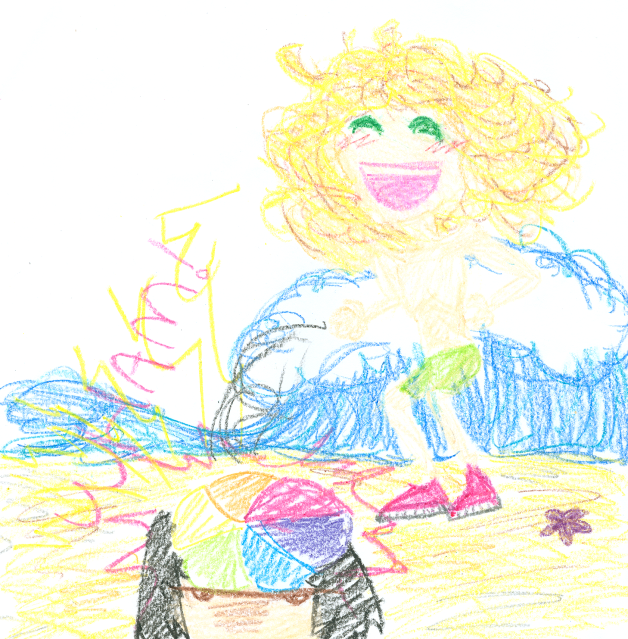 Filler update while at a convention, part 2

Filler update while at a convention, part 1

American Independence Day/Fourth of July 2009

Ten fans thank-you pic, M and Sid as Lady Gaga and male dancer from Poker Face music video.