We all have a favorite T.V. show, but what do you do when you're the only one in town who dislikes the number one hit? When the unimpressed brother of a die-hard cooking show fan has a face-to-face run-in with the culinary superstar, will he be pleasantly surprised or disgusted? A lighthearted romantic comedy with some pottymouthed characters. CONTAINS BL/SHOUNEN-AI/BOYS' LOVE/ HOMOSEXUAL/GAY STUFF.
I love the fact that this page exists. <3 Fan and guest works are placed in the order received, newest at the top.

by The Star Samurai, a contest prize

by Kristina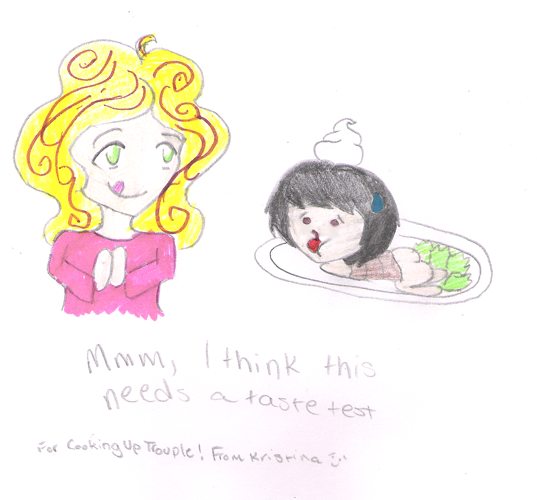 by Kristina, first fanart CUT ever received!